On Monday, the 27th of May we will celebrate Memorial Day. Many of us observe Memorial Day by visiting cemeteries or memorials before we hold our family gatherings, participate in parades or attend community events.
Below are different events happening around Arlington/DFW area to mark this special holiday.  There is everything from a memorial service at Mount Olivet to pool parties and bbq's to charity runs and more.
A Little History
Did you know Memorial Day was originally called Decoration Day? It originated in the years following the Civil War and became an official federal holiday in 1971.
"The 30th of May, 1868, is designated for the purpose of strewing with flowers, or otherwise decorating the graves of comrades who died in defense of their country during the late rebellion, and whose bodies now lie in almost every city, village and hamlet churchyard in the land," he proclaimed.
The date of Decoration Day, as he called it, was chosen because it wasn't the anniversary of any particular battle.
Happening Around Arlington/DFW Area
2019 Mount Olivet Memorial Day Service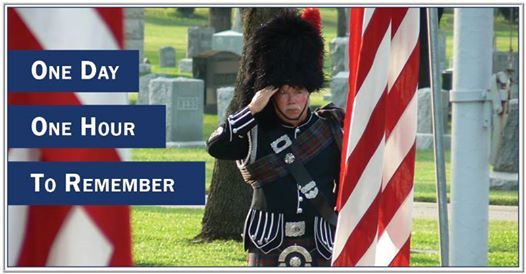 Mon May 27, 2019, at 05:30 pm Mount Olivet Cemetery, 2301 Sylvania Ave, Fort Worth, Texas 76111
---
Mon, May 27, 8 AM CDT 
in 3 days
1000 Ballpark Way, Arlington, TX
From Thedriven.net: 
Come out and join us for the 6th Annual Unforgotten Heroes Memorial Day 5K & 10K as we run to remember and honor those who have made the ultimate sacrifice for our freedom.
Mon, May 27, 7 – 10 PM CDT
in 3 days
Texas Live!
1650 E Randol Mill Rd, Arlington, TX
From Allevents.in: 
Toronto Raptors – Orlando Magic Direct Live, Texas Live!, 1650 East Randol Mill Road, Arlington, United States. Mon May 27 2019 at 07:00 pm, Toronto Raptors – Orlando Magic Direct Live
Information and Tickets
Details
Mon, May 27, 3:30 PM – Tue, May 28, 1:00 AM CDT 
in 3 days
524 Browning Dr, Arlington, TX
From Eventbrite.com: 
Fun, food, music, and games. Come enjoy yourself at what will be my first annual Memorial Day BBQ. Please park at Berry Elementary School located next across the street from address.
---
American Jazz Composers Orchestra at Grease Monkey
Mon, May 27, 7:30 – 10:00 PM CDT 
in 3 days
The Grease Monkey
200 N Mesquite St, Arlington, TX
From Downtownarlington.org: 
Come see, hear and experience big band jazz at its finest every fourth Monday of the month at Grease Monkey Burgers in Arlington, TX!\n
Information and Tickets 
 Downtown Arlington 
MORE INFO
Details
Mon, May 27, 1 – 4 PM CDT 
in 3 days
Arlington Skatium
5515 S Cooper St, Arlington, TX
Information and Tickets
---